Finally! Now YOU Can Leverage the Power of the Cloud to Save Money, Do Business from Anywhere, Free Yourself From Big Hardware Purchases Just Like The Big Boys….
Have you put off investigating the cloud for your company because you thought it was too expensive, too 'ethereal,' or just couldn't see a fit for your company?
Well, you're right if you think the cloud is not for everyone. But companies that choose cloud find known monthly costs, easier management of their systems, increased flexibility and the ability to grow or shrink – fast.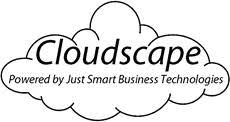 Because the cloud isn't for every company, Just Smart Business Technologies is offering a FREE, no-obligation Cloud Readiness Assessment so you can see if the cloud is right for your business or not.
If the cloud makes sense, we will tell you all about Cloudscape, powered by Just Smart Business Technologies – a super secure and ultra-reliable cloud platform for you to house your servers.
Also a Remote Access Solution That Expands Beyond Cloud-based Applications: The system protects ALL of your sensitive information, including everything that's not stored in any cloud-based accounting applications (like Salesforce, Concur, or Office365). It also handles your accounting and billing systems, HR tools, transcription applications, email and anything else that contains sensitive data.
To find out if cloud is right for you, contact Just Smart Business Technologies today at 951-968-7066 or email Michael Duke at mduke@justsb.com to schedule your FREE Cloud Readiness Assessment today!